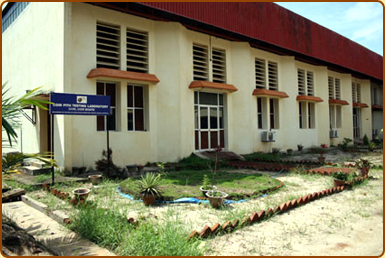 Visit to Coir Pith Testing Laboratory
The RHP Foundation examines, evaluates and directs itself towards maintaining quality standards and the inspection of peat products, raw materials, peat subtracte such as coir products, perlite, pummice stone etc. It also awards the special RHP quality mark. The Coir Products with the RHP hallmark will be tested at two stages.
When supplying to processors or end users
When this material is imported into Holland
When supplying the material to processors or end users, the quality will be determined. Processed material refers to fertilizing of coir products with a calcium or magnesium fertiliser with the aim to repress the potassium and sodium from the cation complex of the coir. In fertilized materials, to reach the desired level of pH, EC, main and trace elements of the coir. The independent RHP quality mark is issued under licence to firm which fulfill all the requirements of the certification scheme. The requirements set for all quality mark do not only relate to the product itself, but also to the production, transport and handling of the product. The quality mark is monitored by an independent certification organization that test both processes and products for compliance with specific requirements.This scheme applies to coir products that is used as substrates or processed in substrates in the agricultural sector and the hobby sector. The scheme contains general requirements and requirements for coir products. The scheme applies from the site where a chemical treatment is done.